Donna Westerling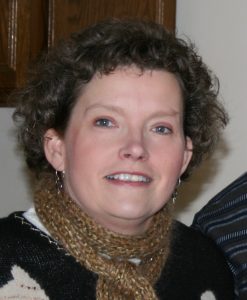 Thanks for checking out my web site! I am employed at Hennepin County Medical Center. I work as a Psychiatric Nurse, but am also trained as a Parish Nurse and a Certified Spiritual Director. I feel great passion about the work I do in healthcare, as well as the lives of the people we meet each day. For many things, there is no cure… but there can be healing. Healing is mental and physical well being… learning to live with "what is." For some, healing can take a life time; for others, it is easier to accept "what is" and move on.
I feel we all work together in the healing of a broken soul. There are many ways to approach it… there are the obvious ones, but also the others, like music, art, healing touch, spiritual guidance and support, pet therapy… the list goes on.
Of utmost importance is just being present for someone… the sharing of stories, and the sharing of hope. Through my art work, I tell stories… stories of my life are woven into each piece, along with the stories of those I have met along the way. This makes it possible to share the message of hope and healing to many…some through spoken words… others find the story visually through a piece of art. My work depicts the journey into "mystery," and to me, it is filled with beauty, light, and Spirit. Yes, there are rocky paths, deep valleys, and many steps… many places to trip and fall… but the journey leads to a magical place, and it gives one strength to keep moving forward towards peace.
I am still amazed when I think about my journey as an artist. It was quite unexpected… it came out of a difficult time in my life and has been very healing for me. I feel the message is one I need to pass on, so I share it as often as I can.
Please contact me if you have questions about my artwork, are interested in art classes, or in having Spiritual Direction.
May you find peace as I share my work with you.